City of East Dubuque City Council met July 16
City of East Dubuque City Council met July 16.
Here is the minutes as provided by the council: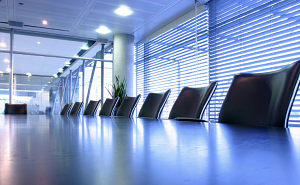 1. 18-0712 Call to Order – Mayor Alderman Arling, Alderman Degenhardt, Alderman Digman, Alderman Robey, Alderman Shireman, Alderman Vanostrand.
2. 18-0713 Speakers from the Floor
• Brent Culbertson – States he stands before the council today as a business owner and citizen with children in the community. Feels that the City was put at risk as a result of the City Managers decision to reinstating Officer Fluhr. He questions the ability of City Manager to make the right decisions. He understands that the decision will make some people angry or happy and does not envy the council members position. Is asking that the Council seek out a new City Manager.
• Alderman Arling- asked if Mr. Culbertson oversees the Facebook page known as East Dubuque Families United for Quality Leaders? Mr. Culbertson stated yes. Alderman Arling stated that he had asked to be a member of this group as he would like an opportunity to see the concerns and address them as would the other council members, but his request has not been accepted, nor has he or any other council member been invited to this closed group. If transparency is being asked of, he would like to see it on both ends. Mr. Culbertson states that he was planning to call Alderman Arling to address this.
• Tracy Harry- States she is originally from East Dubuque and now lives in Dubuque and still has family in East Dubuque. Thanks the council members for their time to listen and have civil dialogue. Is concerned about the dialogue she had with a council member that she is uneasy with and would like to address. There was speculation brought to her attention that people stated that Hayley Taylor and Geoff Barklow were "fuck buddies" and asks that none of the council members take this speculation into consideration. The council member mentioned that they too had gone through a similar situation and feels that this would sway their decision due to bitterness from their experience and asks that the council member recuse himself from voting when it comes time to make the decision regarding the renewal of Mr. Barklow's contract.
• Samantha Lee: States she has four children, two of them being girls. She does not want them to think that this kind of thing is ok. States that her husband has started a baseball business in Dunlieth park and it has grown fast and is something that is great for the youth and community. Is concerned that with all the corruption that is going on in the town if people will even want to come visit here thus hurting his business.
• Jim Adams: States that he is Hayley Taylor's father. Says he is very angry but is not here to attack anyone. States that the Council has decisions to make. When this community comes together, it's like no other he has seen. There are 7 victims', and nobody has stood up for them. The council had the opportunity to do so last Monday. Says that silence is the reason he is here. Is worried about his daughter and can say that she will not back down. Asking that the council speak out for the victims that need us as father's, uncles and parents.
• Sarah Hinder man: States that she is here to represent her four boys. Is not ok with letting our young men think it is ok to treat women this way. Feels that the City Manager's decision to let Officer Fluhr go back to work is condoning that type of behavior.
• Jamie Hanley: States that he had previously served on the East Dubuque City Council and served as mayor as well. Wasn't planning to speak tonight but the discussion about but felt he needed to on Geoff's behalf. States that he is proud to call him a friend. States he also served with Hayley Taylor on different committees as well. Is saddened by this whole thing. States he feels confused and does not know how to react to this. Feels that there is no one in this town but Geoff aside Alderman Degenhardt that shows more support and care for this community. Has read a couple articles and there was no evidence to charge Geoff. There have been testimonials, but no charges pressed. None of us can know what went through their (Hayley Taylor and Geoff Barklow) hearts and minds that night. Asks that everyone really think about the facts. Emotions are running high on both sides; the future of the city and what Geoff has actually done Is hopeful that gets taken into account.
• Tracy Harry: States she has questions regarding the press stating that the criminal charges were dropped. It looks like Gerry decided to leave, and was not fired, is fearful that this will open the city up to civil litigation? Has there been any insulation from this?
• Melissa Culbertson: States that she is an administrator for the East Dubuque Families United for Quality Leadership Facebook page. The Aldermen were not added because she wasn't sure about the effect it would have. States her eyes have been opened to this community. Says she was scared to be driving around by herself as a woman and was fearful. These other women have been oppressed. States that Hayley is her friend.
• Jim Adams: States that he wants to clarify that this matter between Geoff and Hayley is not the issue at hand, this is the matter of the City Managers failure to take Gerry off the police force.
• Deb Redmond: States she knows everyone all feels bad about this. Understands that there are some things that take time to handle but feels like it may be time to classify some things as just zero tolerance. Feels that there are a lot of people here, including herself, that have had inappropriate conversations, so nobody should throw stones. Its just a matter of being that some things are just not acceptable. Good luck.
• Michelle Leibold: States she is representing her mother. Would like to make the statement that our country has a law that everyone is innocent until proven guilty, but this has not been the case. Do your investigation thoroughly and decide from there. Nobody is guilty until proven guilty. Our country stands on that.
• Kim Tierney: States that she that the City should not be renewing the City Manager's contract for reinstating a police officers that should not have been and for withholding evidence during the investigation. Suggest reaching out to the schoolboard on their recruiting processes to find a new City Manager. The City motto states that this is a great place to raise a family, believes this to still be true. States that she realizes that there are tough decisions to be made and actions need to be taken regardless. Ignored behavior is condoned behavior.
• Tracy Lee: States regarding withholding evidence, have these other missing text messages been investigated and why they were not turned over, where the lapse was and why was it not investigated if so? Would like to see transparency here. If there is something that innocently happened, great. But if it was held because of bias, thinks this should be called out as well.
• Kylie Tritz: States that she does not know Geoff at all. It was talked about that Geoff has been a volunteer and has done many things for the community, but take a look at all of the facts, take all the names out of this and feels like it is obvious that none of these things are ok. This behavior is not acceptable and there should be no tolerance. Especially since there were seven women something must be substantiated.
• Josh Jasper: States that he represents an organization that serves East Dubuque. Has spent a lot of years helping people understand leadership, development and violence prevention. Most common conversations is concerning leadership and challenges the council to really think about what is to be a leader and what does it mean to be a leader day to day aside from being at a City Council Meeting. There are either active or passive bystanders. When hearing sexist comments or jokes, most people choose to be a passive bystander. As leaders we do not have the option to be a passive bystander. We all must lead as an active bystander and somewhere along the line it is a responsibility to step up and say that those comments are not ok. The important point to remember here is that you do not wake up one day and physically or sexually assaults someone. It is a continuum. It starts with jokes, language and comments and if the rest of us in leadership decide to be a passive bystander, this sends a very strong message to the individual that this is ok. If we want to create a strong community, as leaders, we need to find that courage to step up and say something and do the right thing.
New Business:
3. 18-0714 Discussion and Possible Action to Approve Special Event Permit and Class D Liquor License for Wing Fest to be Held Downtown East Dubuque on Saturday August 4, 2018 from 10 a.m. to 10 p.m. with Closure of the 100 Block of Sinsinawa Avenue / Mayor Welp, City Manager Barklow, EDGE Group
• City Manager Barklow: Is the 200 block not the first block, will be the same as in previous years and ask that the city supply the barricades as usual. Other vendors and other Not for profits are welcome to participate. Recommend approving.
• Motion made by Alderman Arling to Approve Special Event Permit and Class D Liquor License for WingFest to be Held Downtown East Dubuque on Saturday August 4, 2018 from 10 a.m. to 10 p.m. with Closure of the 200 Block of Sinsinawa Avenue, seconded by Alderman Degenhardt; six ayes, motion carried.
Council & Committee Reports:
4. 18-0715 Staff Reports: City Manager Report, Mayor Report, and Alderman Report
• City Manager Report:
o Code Red system has been updated
o Public Works cleaned out the WWTP and have been working on the tree removal process.
o Corkhill Ins. Has contacted the city about providing a quote.
o The Part Time Academy is starting October 20th. Chief O'Connell will be making a reservation for a possible Kyle replacement. Looking at advertising locally as well.
o The phone system was changed to Mediacom saving the city of over $300 monthly.
o Will be discussing Airbnb's at the next Zoning meeting. There are several of these in the city limits apparently.
o American Water has been engaged in discussions with Veolia North America regarding sale of our contract services business. A formal purchase agreement was made on July 5th and the sale will be finalized in the near future.
o Received an estimate back regarding extending the water line from one end of the tracks to the other on Barge Terminal Road. With railroad permits and the estimate, this would be a cost of approximately $80,000.00 plus. The railroad permits alone are $11,000.00
o There will be a water interruption in Indian Hills subdivision on July 18th between the hours of 8am -3pm
o Mark Fluhr is getting bids for upcoming street work.
• Mayor Report:
o Elizabeth was hit by a tornado and we had offered to help our neighbors, but there was no need at the time.
• Alderman Report:
o Robey: Mark, is there upcoming street work, where? Arrowhead Court, Timberline, Greenwood and Graham court and see where the money lies when the bids come in. Is the striping on the agenda? Yes, down on wall street.
o Digman: where are we at with the LEDs and the disconnects for the fishflies and things. They will all be individual.? CM Barklow got back to me today, will start in 2 weeks.
Committee Reports: Ordinance, Budget, Local Improvements, Planning, Civil Service, and Utilities Committee
• None noted
5. 18-0716 Consent Agenda (City Council Minutes 7-2-2018, Public Safety Report(s), Warrants, Zoning, and Correspondence)
• Motion made by Alderman Degenhardt to Consent Agenda (City Council Minutes 7-2-2018, Public Safety Report(s), Warrants, Zoning, and Correspondence) seconded by Alderman Robey, 6 ayes, motion carried.
6. 18-0717 Executive Session: Litigation Section 2(c)11 Pending, Probable or Imminent Litigation, Personnel Section 2(c)(1) Employee Hiring, Firing, Compensation, Discipline and Performance, Purchase or Lease of Real Estate Section 2(c)(5), Deliberations of Quasi-Adjudicative Bodies Section 2(c)4, ROLL CALL
• No Executive session.
7. 18-0718 Any Action to be Taken from Discussion in Executive Session
8. 18-0719 Motion made to adjourn made by Alderman Robey, seconded by Alderman Arling; six ayes, motion carried.
http://www.cityofeastdubuque.com/documents/
Want to get notified whenever we write about
City of East Dubuque City Council
?
Next time we write about City of East Dubuque City Council, we'll email you a link to the story. You may edit your settings or unsubscribe at any time.
Sign-up for Alerts
Organizations in this Story
City of East Dubuque City Council
More News