CGH MEDICAL CENTER: Super-fit people can have heart problems too
CGH Medical Center issued the following announcement on Sept. 24.
Even the fittest among us can have cardiovascular disease. A new study shows that middle-aged athletes are at risk, even though they may not have symptoms.
When CVD won't let you off the hook
Cardiovascular disease (CVD) refers to conditions involving narrowed or blocked blood vessels, which can lead to chest pain, heart attack or stroke. Other problems associated with CVD include heart failure and an abnormal heart rhythm.
This new study from researchers at the University of British Columbia showed that CVD risk doesn't drop to zero just because you're physically active. The study followed 798 "masters athletes." These were adults age 35 and older who participated in moderate to vigorous physical activity at least three days a week. Most of the athletes were runners, cyclists, hockey players, triathletes or rowers, and many were active in more than one sport.
Eleven percent of the athletes were found to have significant cardiovascular disease. Most were unaware of their risk and didn't report symptoms. Even more concerning? Ten of the study participants had severe coronary artery disease, which means an artery is blocked 70 percent or greater.
Based on past research, these results weren't unexpected. In fact, previous studies have suggested that such "masters athletes" have a higher incidence of CVD than nonathletes.
Being good to your heart
It's not all bad news for these athletes. Compared with nonathletes, they have what's known as "calcified plaque." In short, it's more stable and less likely to cause a heart attack.
So what's the takeaway? Certainly don't stop exercising, said the researchers. However, you do need to be aware of your CVD risk. The study encourages middle-aged athletes to check in with their doctors, especially if they have risk factors such as high blood pressure, high cholesterol or a family history of CVD.
Finally, the researchers encouraged athletes to exercise in moderation. Pushing past your limit may do more harm than good.
Want to learn more about CVD? Check out this story explaining atherosclerosis.
Original source can be found here.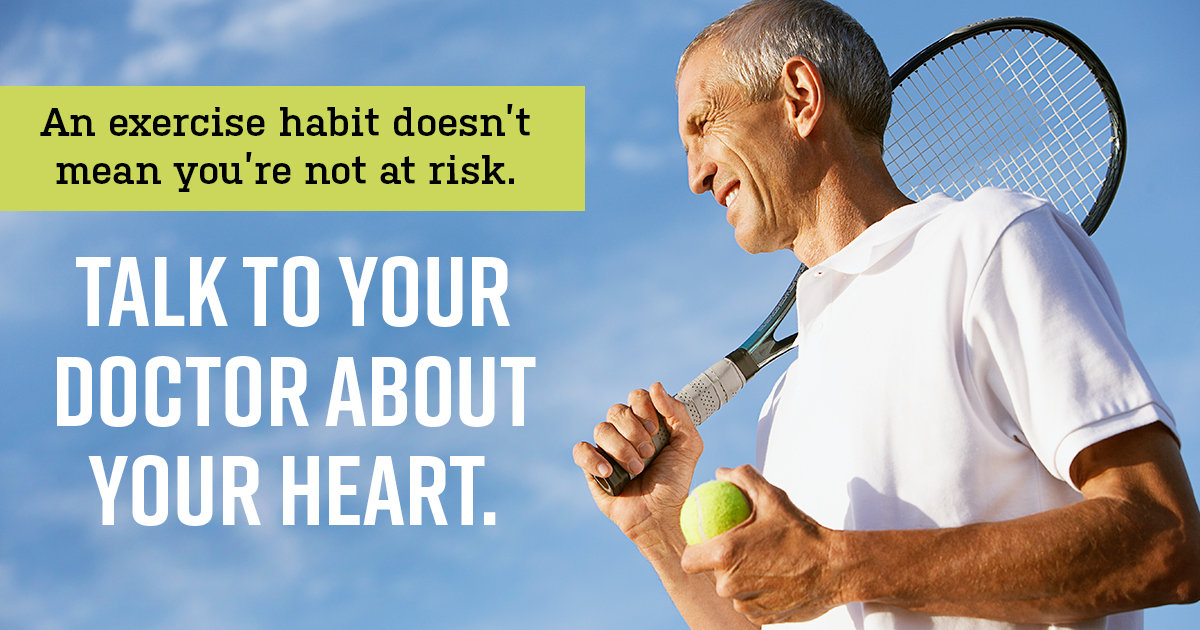 Source: CGH Medical Center
Want to get notified whenever we write about
CGH Medical Center
?
Next time we write about CGH Medical Center, we'll email you a link to the story. You may edit your settings or unsubscribe at any time.
Sign-up for Alerts
Organizations in this Story
More News