CGH MEDICAL CENTER: Researchers: Tennis elbow often improves on its own
CGH Medical Center issued the following announcement on Nov. 30.
When it comes to healing from painful tennis elbow, time is a good thing to have on your side. New research suggests that the condition often gets better on its own.
Tennis elbow is inflammation of the tendons in the forearm caused by overuse. Despite what the name implies, tennis players aren't the only people at risk for tennis elbow. Having a job in which you use your hands and wrists a lot can make you more prone to the condition. That includes manufacturing jobs and trades such as painting, plumbing and carpentry.
For the study, researchers reviewed 36 previous studies that compared 11 nonsurgical treatments to a placebo. These treatments included physical therapy, acupuncture, anti-inflammatory medicines, botox injections, ultrasound therapy and laser therapy. The studies involved 2,746 people who were followed for more than 26 weeks.
According to the analysis, all 11 treatments provided only a small amount of pain relief. And none of them worked much better than a placebo. But nearly all of the people saw their pain improve after the first four weeks following a tennis elbow diagnosis. That was true whether they received treatment or a placebo.
After 26 weeks, 99 percent of the people who received a placebo had little to no pain.
Based on their review, the researchers suggested that most people with tennis elbow should wait to see if their condition improves before they try more aggressive treatments. However, that decision should be made on a case-by-case basis. For instance, people who can't work because of their pain and those with severe pain may need treatment soon after their injury, according to the researchers.
The study appears in the American Journal of Sports Medicine.
Work with your health team
If you have tennis elbow, experts may recommend that you rest the affected arm as a first step. Your doctor may suggest aspirin and other nonsteroidal anti-inflammatory drugs (NSAIDs). They can help with pain and swelling.
Other treatments (like physical therapy and steroid shots) may still be recommended. Ask your doctor what's right for you.
Original source can be found here.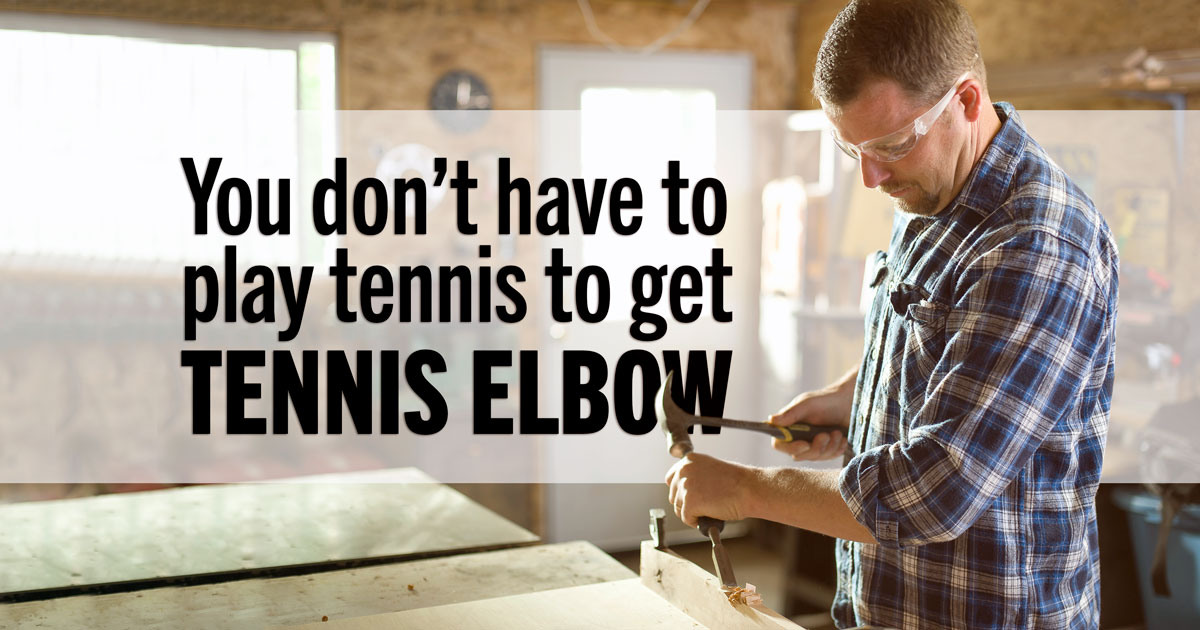 Source: CGH Medical Center
Want to get notified whenever we write about
CGH Medical Center
?
Next time we write about CGH Medical Center, we'll email you a link to the story. You may edit your settings or unsubscribe at any time.
Sign-up for Alerts
Organizations in this Story
More News