City of Byron Administrative Committee met April 3
City of Byron Administrative Committee met April 3.
Here is the minutes as provided by the committee: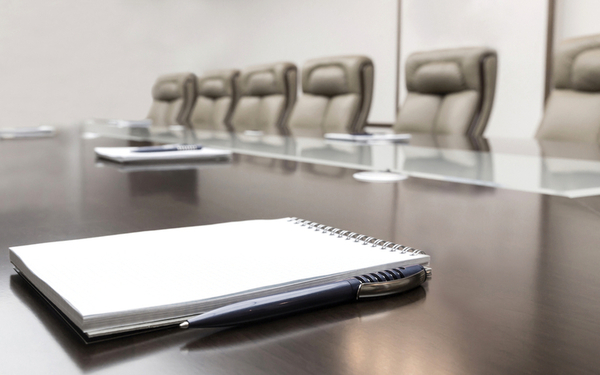 MEMBERS PRESENT: Alderman Todd Isaacs, Alderman Dan Reilly
MEMBERS ABSENT: Alderman Christy Hanlin
OTHERS PRESENT: City Attorney Kim Krahenbuhl, Chief Todd Murray, Public Works Director Aaron Vincer.
In Chairman Hanlin's absence, Alderman Isaacs called the meeting to order at 5:20 pm.
1. PUBLIC COMMENT – None
2. APPROVAL OF MINUTES MARCH 6, 2019: Alderman Reilly motioned to approve the Administrative Committee meeting minutes of March 6, 2019, seconded by Alderman Isaacs. Motion passed.
3. UNMETERED/UNBILLED WATER ACCOUNTS – Attorney Krahenbuhl reported that Public Works recently repaired a water main break at the Middle School, which has significantly reduced the pumping of water. An 8" pipe broke, and the rock around it is very porous, causing the water to seep into the ground. Director Vincer joined the meeting. Alderman Isaacs asked about Quality Metal, and why it is on the list of unmetered accounts. Director Vincer recently looked at the meters at Quality Metal and found that they, and the pipes around them, were in disrepair. He also noticed none of their backflow prevention devices, which should be inspected annually, have been inspected since 2006. Quality Metal had them inspected immediately, and they are working properly. These devices, and the meters and pipes, are going to be replaced in about two weeks. Al Griffey will be doing the installation. The City will pay for the replacement of the meters, and Quality Metal will pay for the rest of the work. Director Vincer reported there are only three unmetered accounts at this time – yard hydrants at the Forest Preserve, the Catholic Cemetery, and the church on South Fox Fun Lane. There are several accounts that are metered, but unbilled. We know how much water they use, but do not bill them. These include all of the churches, and the Fire Department. The other items on the list of unbilled accounts are fire suppression systems, which are unused unless there is a fire. Alderman Isaacs asked about the history of why the churches aren't billed, but it is unknown. It is assumed it was a decision made by council at some point. Director Vincer estimated a lost revenue of $300-$400 per month per church, however, some churches use much more water than others. Director Vincer had a suggestion to allow the churches five units of water per month, and begin to bill after that. Attorney Krahenbuhl asked why this would apply to churches and not to other not for profits in town, such as the Byron Library, Museum or schools. Alderman Reilly questions the city being seen as favoring religious groups over others. Alderman Isaacs asked Director Vincer for amounts used by churches for the last year. Director Vincer also mentioned the Fire Department is not billed either, and Alderman Isaacs asked for their usage and dollar value of that usage. Director Vincer feels we have a good handle on our usage at this point, and will get the committee the information they requested.
4. HIGHWAY AND DOWNTOWN FAÇADE DESIGN STANDARDS – Alderman Isaacs would like to see standards developed but questioned how detailed to get in our requirements. Alderman Reilly mentioned the BCR Design Standards and felt the document will be a good starting point. Attorney Krahenbuhl is concerned about enforcement, and who would be responsible for overseeing the business's compliance. Alderman Reilly suggested we could enforce if TIF funds are being requested. He suggested forming a committee composed of Alderman and community members to update the city's comprehensive plan and design standards.
5. SOCIAL MEDIA LINKS – Mayor Rickard joined the meeting and discussed integrating the city's web site with social media. We could use it for notifications, such as water main breaks, construction, school closings and events, etc. Our web site does not currently allow this. Alderman Reilly said there are companies that can build this on to our website. Alderman Isaacs asked who would manage the social media sites.
6. CITY WEBSITE – No discussion.
7. EXECUTIVE SESSION (Section )(c)(1)-Personnel - No Executive Session.
8. EXECUTIVE SESSION (Section)(c)(21)-Review and Approval of Closed Meeting Minutes - No Executive Session.
9. ADJOURN – Meeting was adjourned by Alderman Isaacs at 5:55 p.m.
https://www.cityofbyron.com/vertical/sites/%7B67304C08-5FC3-4329-8F07-4786D33EE040%7D/uploads/4-03-19_Admin_Comm_Minutes-Approved.pdf
Want to get notified whenever we write about
City of Byron Administrative Committee
?
Next time we write about City of Byron Administrative Committee, we'll email you a link to the story. You may edit your settings or unsubscribe at any time.
Sign-up for Alerts
Organizations in this Story
City of Byron Administrative Committee
More News