City of Byron City Council met April 3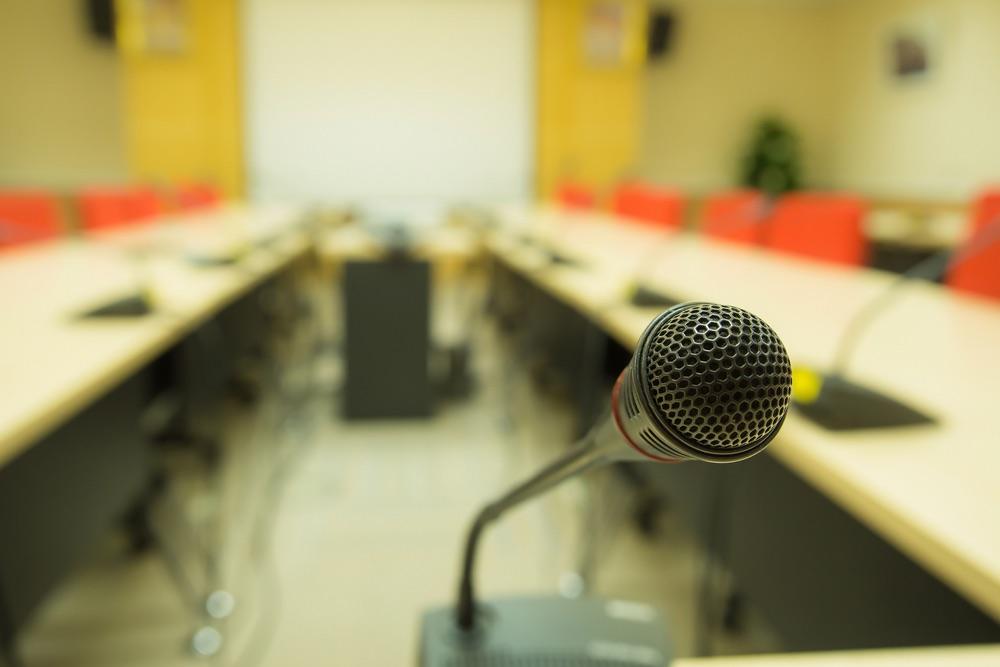 City of Byron City Council met April 3.
Here is the minutes as provided by the council: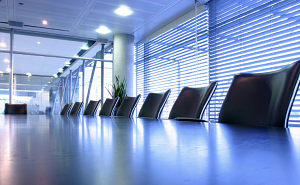 1. CALL TO ORDER – Mayor Rickard called the meeting to order at 6:30 p.m.
2. PLEDGE OF ALLEGIANCE – Led by Mayor Rickard
3. ROLL CALL – Aldermen present: *Todd Isaacs, Emily Gerdes, Mittzi Fulrath, Dan Reilly, John Rickard, Andy Gramer, Michael Gyorkos Absent: Christy Hanlin. Seven members present by Roll Call Vote. Quorum established.
* - denotes start of the roll call vote
PRESENT:
City Clerk Caryn Huber
City Attorney Kim Krahenbuhl
Treasurer Kim Gouker
Dir. Of Econ. Dev. Larry Hewitt
Public Works Aaron Vincer
City Engineer Jason Stoll
Chief of Police Todd Murray
Citizens Pam Kultgen, Bill Pirnat, Jen Bouton, George
Kaleel, Jeff Salamone, ArieAnne Whaley, Kyle
Roop, Noah Salamone, Jodi Salamone, Karen
Morrissey, M. Kaleel, Carissa Morrissey, Carrie
Boehle, Scott Randels, Garrett Henderson, Jennifer
Meneses, Jeremy Boehle, Michele Wills, Spencer
Morrissey, Tim Brechon
4. REVERENCE PERIOD – Mayor Rickard led the Council in prayer.
5. APPROVAL/AMENDMENTS TO AGENDA – Motion by Alderman Reilly to approve, as presented, the April 3, 2019, Agenda, seconded by Alderman Isaacs. Roll call vote: Gerdes, AYE; Fulrath, AYE; Reilly, AYE; Rickard, AYE; Gramer, AYE; Gyorkos, AYE; Isaacs, AYE. Motion passed: AYE, 7; NAY, 0; ABS 0.
6. MINUTES –
a. March 20, 2019, Regular Council Meeting Minutes – Motion made by Alderman Gramer to approve, as presented, the March 20, 2019, Regular Council minutes, seconded by Alderman Gyorkos. Roll call vote: Fulrath, AYE; Reilly, AYE; Rickard, AYE; Gramer, AYE; Gyorkos, AYE; Isaacs, AYE; Gerdes, ABSTAIN. Motion passed: AYE 6; NAY 0; ABSTAIN 1.
7. PUBLIC COMMENT – None
8. TREASURER'S REPORT – Treasurer's Report is in Dropbox.
9. LIST OF BILLS - The tentative bills for the City of Byron were presented to the Council for discussion. Alderman Isaacs asked about the $4,742.89 charge for fire hydrant paint. Director Vincer said he is working with the Byron High School Art Club to paint the city's hydrants. They will paint the hydrants on the highway and busier areas first. Motion made by Alderman Isaacs to approve the payment of bills dated April 3, 2019, in the amount of $54,269.52. Motion seconded by Alderman Gyorkos. Roll call vote: Reilly, AYE; Rickard, AYE; Gramer, AYE; Gyorkos, AYE; Isaacs, AYE; Gerdes, AYE; Fulrath, AYE. Motion passed: AYE, 7; NAY, 0; ABSTAIN, 0.
10. MAYOR'S REPORT –
a. Swear in new Police Officer - Mayor Rickard thanked Spencer Morrissey's friends and family for attending tonight to witness the swearing in of Officer Morrissey.
b. Byron Rocks 5K Run- The Chamber is requesting approval of their Byron Rocks 5K Run on May 4, 2019. They are asking to close the City Hall parking lot, place "No Parking" signs where appropriate, and to allow the Mayor to be their main contact and grant him the authority to approve any last-minute changes. A course map and set up schedule are included in Dropbox. Alderman Isaacs motioned to approve the Chamber's requests for the Byron Rocks event on May 4, seconded by Alderman Fulrath. Roll call vote: Isaacs, AYE; Gerdes, AYE; Fulrath, AYE; Reilly, AYE; Rickard, AYE; Gramer, AYE; Gyorkos, AYE. Motion passed: AYE, 7; NAY, 0; ABSTAIN, 0.
c. Mayor Rickard read a memo from Chief Murray. Sgt. Boehle and the other officers have identified 125 nuisance violations throughout the city. Over 50 of those violations have been resolved, and many more are pending action from residents. None have been sent to the City Attorney yet. He asked Aldermen to report any property nuisances to him.
11. CITY ATTORNEY'S REPORT – No report
12. CITY ENGINEER'S PROJECT STATUS – The 2019 Street Projects are underway and site surveys are being done. He hopes to have plans finalized and out for bid by mid-April so bids can be back by the first meeting in May. • William Charles will resume work on 3rd Street by mid-April to have all of the patching, paving and yards completed by Memorial Day. • Engle will be replacing an electric heater at Headworks. Engineer Stoll and Director Vincer continue to work on solving the problem of the hot water heater at Headworks.
13. REPORT OF DIRECTOR OF ECONOMIC DEVELOPMENT – There is some deterioration on the bricks on the front of Reruns. Insurance adjusters have examined the damage. Once they make their decision, it is possible that TIF dollars may be available for some of the repairs. • The Cub Cadet store changed ownership. • There are some new awnings being put up downtown at the Edward Jones office, the Cornerstone Embroidery building, the Curves building and at Reruns. • Fehr Graham has resources available to assist with putting together design guidelines. They have the capability of doing a flyover of the downtown area, and making a computer rendering of the area. This allows the program to add and take away possible planters, lighting, benches, etc. to give a realistic look at how the items would fit into that landscape. We will be getting a quote from them for this service. There is grant money available for Streetscaping. Other design items being discussed are bridge lighting and new "Welcome to Byron" signs. Engineer Stoll added that the Durand flyover can be viewed on You Tube at "Durand Streetscape".
14. COMMITTEE REPORTS
a. Community Services – The committee met tonight and have recommendations on items later in the agenda.
b. Public Safety – Alderman Reilly reminded council that there is a Public Hearing on April 17 at 6pm to discuss Ordinance 6.08.080 regarding poultry within city limits.
c. Administrative – Discussion at the meeting tonight centered around the water accounts that are unbilled or unmetered.
15. CONTINUING BUSINESS –
a. School Resource Officer/School agreement – Nothing new.
b. Intergovernmental Agreement with Byron Township – An agreement has been proposed to the Byron Township. They have not taken action on this yet.
c. Ordinance 6.08.080 Chickens – As mentioned earlier by Alderman Reilly, a Public Hearing on this subject is scheduled for next week.
d. Downtown Parking Lot/Building Demo quotes – Alderman Fulrath reported that a quote was received from Norup for $18,960.00 for the demo work in the Downtown Parking Lot, however, his quote did not include cutting away from the building. O'Brien Civil Works quoted $23,300 for the demo work, but their quote did include the building cut away. O'Brien had the low bid for the Parking Lot Improvements at $93,376.50. The Committee's recommendation to Council is to award O'Brien Civil Works the contract for the downtown parking lot improvements with change order #1 to include the demo work at $23,300. Alderman Isaacs sees value in having the same contractor do the entire job. Engineer Stoll added that the completion date is before ByronFest, and having the same contractor do all of the work will help assure that the work is completed by that date. Alderman Isaacs asked if there is additional electric service in anticipation of future events. Engineer Stoll said there is nothing in the design now, however adding underground conduit would not increase cost very much. Director Hewitt added that the Chamber has asked their electrician, Brad Miller, to offer his opinion on the location of additional electric. Roll call vote: Rickard, AYE; Gramer, AYE; Gyorkos, AYE; Isaacs, AYE; Gerdes, AYE; Fulrath, AYE; Reilly, AYE. Motion passed: AYE, 7; NAY, 0; ABSTAIN, 0.
e. Sean Adams Pre-Annexation Agreement – This agreement was approved by the Community Services Committee. Council authorizes Attorney Krahenbuhl to continue to work on the agreement.
16. NEW BUSINESS –
a. COLA Increase – No information is available yet. Alderman Isaacs will review with Michele once information is posted.
17. COUNCIL TALK – Mayor Rickard thanked the Police Department for their work on the nuisance violations. • Alderman Gerdes thanked those in Ward 1 that voted for her in the election. • Director Hewitt asked if Council members want to attend the Chamber's Annual Dinner on April 25.
18. EXECUTIVE SESSION
a. Section 2(c)11 – Pending, probable or imminent litigation
b. Section 2(c)1 – Personnel
c. Section 2(c)(5)(6) – Purchase/Sale of City Owned Real Property
d. Section 2(c)(21) – Review/Approval of Closed Meeting Minutes
e. Section 2(c)(2) – Collective Bargaining Negotiations
Mayor Rickard advised there was no need for an Executive Session.
19. COMMUNICATION
a. Next Regular City Council Meeting – Wednesday, April 17, 2019 @ 6:30 pm. Public Hearing Wednesday, April 17, 2019 at 6:00 pm.
Mayor Rickard adjourned the City Council meeting at 7:03 p.m.
https://www.cityofbyron.com/vertical/sites/%7B67304C08-5FC3-4329-8F07-4786D33EE040%7D/uploads/Minutes_-_2019-04-03-Approved.pdf
Want to get notified whenever we write about
City of Byron Council
?
Next time we write about City of Byron Council, we'll email you a link to the story. You may edit your settings or unsubscribe at any time.
Sign-up for Alerts
Organizations in this Story
More News