City of Byron City Council met April 17
City of Byron City Council met April 17.
Here is the minutes as provided by the council: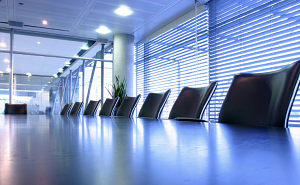 1. CALL TO ORDER – Mayor Rickard called the meeting to order at 6:30 p.m.
2. PLEDGE OF ALLEGIANCE – Led by Mayor Rickard
3. ROLL CALL – Aldermen present: *Todd Isaacs, Emily Gerdes, Mittzi Fulrath, Dan Reilly, John Rickard, Michael Gyorkos, Christy Hanlin. Absent: Andy Gramer. Seven members present by Roll Call Vote. Quorum established.
* - denotes start of the roll call vote
PRESENT:
City Clerk Caryn Huber
City Attorney Kim Krahenbuhl
Treasurer Kim Gouker
Dir. Of Econ. Dev. Larry Hewitt
Public Works Aaron Vincer
City Engineer Jason Stoll
Chief of Police Todd Murray
Citizens Pam Kultgen, Bill Pirnat, Jen Bouton, Hannah
Feldhaus, Ethan Rosuch (WIFR), Amber Dach
4. REVERENCE PERIOD – Mayor Rickard led the Council in prayer.
5. APPROVAL/AMENDMENTS TO AGENDA – Motion by Alderman Hanlin to approve, as presented, the April 17, 2019, Agenda, seconded by Alderman Gerdes. Roll call vote: Gerdes, AYE; Fulrath, AYE; Reilly, AYE; Rickard, AYE; Gyorkos, AYE; Hanlin, AYE; Isaacs, AYE. Motion passed: AYE, 7; NAY, 0; ABS 0.
6. MINUTES –
a. April 3, 2019, Regular Council Meeting Minutes – Motion made by Alderman Fulrath to approve, as presented, the April 3, 2019, Regular Council minutes, seconded by Alderman Hanlin. Roll call vote: Fulrath, AYE; Reilly, AYE; Rickard, AYE; Gyorkos, ABSTAIN; Hanlin, AYE; Isaacs, AYE; Gerdes, AYE. Motion passed: AYE 6; NAY 0; ABSTAIN 1.
7. PUBLIC COMMENT – None
8. TREASURER'S REPORT – Treasurer's Report is in Dropbox.
9. LIST OF BILLS - The tentative bills for the City of Byron were presented to the Council for discussion. Alderman Isaacs asked Director Vincer if he was anticipating any budget issues as we approach the end of the fiscal year. He reported there are no issues at this time. Alderman Isaacs asked Engineer Stoll about charges for Headworks. Engineer Stoll explained that contract is still open while final repairs are being made. He hopes to come in $10,000 under budget once the project is complete. Motion made by Alderman Fulrath to approve the payment of bills dated April 17, 2019, in the amount of $137,478.85. Motion seconded by Alderman Hanlin. Roll call vote: Reilly, AYE; Rickard, AYE; Gyorkos, AYE; Hanlin, AYE; Isaacs, AYE; Gerdes, AYE; Fulrath, AYE. Motion passed: AYE, 7; NAY, 0; ABSTAIN, 0.
10. MAYOR'S REPORT –
a. Byron Clean Up Day – Saturday, May 11, 2019 – Director Vincer reported that flyers for this event have been made by the Chamber office. The list of items that cannot be recycled are listed on the flyer. Mayor Rickard suggested adding a column for items you can bring. Flyers will be distributed throughout town in the grocery stores and on pizza boxes. The Chamber office will assist with distribution. Alderman Gyorkos inquired about recycling tires. Even though tires cannot be recycled at this event, Director Vincer suggested storing any that are received for a city tire clean up day in the near future.
b. The Mayor met with Kiwanis earlier this week
c. The Mayor stopped at McDonalds this evening to congratulate the Byron Special Olympics Basketball team.
11. CITY ATTORNEY'S REPORT – No report
12. CITY ENGINEER'S PROJECT STATUS – Engineer Stoll is completing bid sets for the 2019 Street Projects. They are going out to bid tomorrow, and bids should be back by the first meeting in May. Cost estimates are on budget. • As mentioned earlier, there are still several punch list items to be completed for Headworks. Engel will be repairing the electrical heater. • Engineer Stoll met with Troy O'Brien from O'Brien Civil Works. Contracts should be received at Fehr-Graham this week, and work will start next week on the parking lot project. Engel will be cutting power at the abandoned storage buildings behind China King.
13. REPORT OF DIRECTOR OF ECONOMIC DEVELOPMENT – Director Hewitt has met with the owner of the Quonset hut next to the parking lot by China King. They will be doing some cleaning, power washing and landscaping, as this building will be more exposed once the storage units are taken down. • With the warmer weather, building permit requests are increasing. We plan to issue a press release clarifying the difference between city and county residents, and advising residents which department to contact with building questions and permit applications. • Two zoning hearings are scheduled for May 9. One is for a wrap around porch with plans that do not meet minimum setbacks. The other is for a special use permit for Custom Concrete to develop a 2 acre site at 574 N. Mineral St. • The city would like to develop a social media presence, and Larry will be speaking at committee regarding developing a Facebook page.
14. COMMITTEE REPORTS
a. Community Services – No report.
b. Public Safety – No report.
c. Administrative – No report.
15. CONTINUING BUSINESS –
a. School Resource Officer/School agreement – Nothing new.
b. Intergovernmental Agreement with Byron Township – An agreement has been proposed to the Byron Township Board. They have not taken action on this yet. Ron Gibson has requested a meeting with Director Vincer to review the agreement.
c. Ordinance 6.08.080 Chickens – A public hearing was held earlier this evening. Item will be discussed at next Public Safety meeting.
d. Sean Adams Pre-Annexation Agreement – Director Hewitt and Engineer Stoll reviewed the agreement, and there are several points that will be sent back to committee for consideration. Regarding streets, the county would normally inspect, however, if the property is eventually annexed, the city would like to be able to inspect also.
e. COLA Increase – Alderman Isaacs said this will be taken care of at the next meeting.
16. NEW BUSINESS – None
17. COUNCIL TALK – None
18. EXECUTIVE SESSION
a. Section 2(c)11 – Pending, probable or imminent litigation
b. Section 2(c)1 – Personnel
c. Section 2(c)(5)(6) – Purchase/Sale of City Owned Real Property
d. Section 2(c)(21) – Review/Approval of Closed Meeting Minutes
e. Section 2(c)(2) – Collective Bargaining Negotiations
Mayor Rickard advised there was no need for an Executive Session.
19. COMMUNICATION
a. Next Regular City Council Meeting – Wednesday, May 1, 2019 @ 6:30 pm.
Mayor Rickard adjourned the City Council meeting at 6:47 p.m.
https://www.cityofbyron.com/vertical/sites/%7B67304C08-5FC3-4329-8F07-4786D33EE040%7D/uploads/Minutes_-_2019-04-17-Approved.pdf
Want to get notified whenever we write about
City of Byron Council
?
Next time we write about City of Byron Council, we'll email you a link to the story. You may edit your settings or unsubscribe at any time.
Sign-up for Alerts
Organizations in this Story
More News