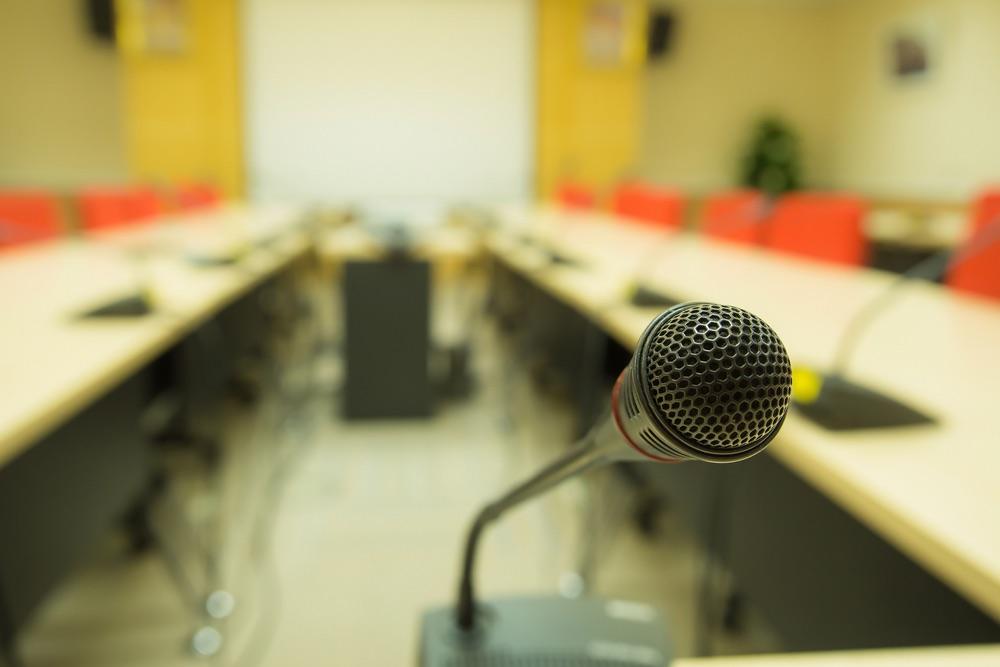 City of Morrison City Council met Nov. 12.
Here is the minutes provided by the council:
The Morrison City Council met in Regular Session on November 12, 2019 at 7:00 p.m. in the Whiteside County Board Room, 400 N. Cherry St., Morrison, IL. Mayor Everett Pannier called the meeting to order. City Clerk Melanie Schroeder recorded the minutes.
Aldermen present on roll call were: Mick Welding, Josh West, Vern Tervelt, Kevin Bruckner Jr, Arlyn Deets, Dale Eizenga, Ken Mahaffey and Harvey Zuidema.
Other City officials present were City Administrator Barry Dykhuizen, Chief of Police Brian Melton, Sergeant Kevin Soenksen, Public Services Director Lori Matlack, and Brian Frickenstein and Geoff Smith from Willett, Hofmann & Associates.
Mayor Pannier allowed the public to speak during discussion regarding Ordinance #19-16.
Administrator Dykhuizen reported on the career fair he and other city representatives attended at the High School.
Director Matlack stated the following:
1) A replacement box is being installed.
2) Televising will start in January.
3) The street sweeper has been out.
4) Plowing over the holiday went well.
Alderman Tervelt moved to approve the Consent Agenda consisting of the following: October 28, 2019 Regular Session Minutes; Bills Payable; September & October 2019 Treasurer's Reports; 2020 Regularly Scheduled Meeting Schedule; 2020 Holiday Schedule; and Annual Tax Levy – Approval of Preliminary Ordinance Draft, seconded by Alderman Deets. On a roll call vote of 8 ayes (Deets, Eizenga, Mahaffey, Zuidema, Welding, West, Tervelt, Bruckner) and 0 nays, the motion carried.
Items for Consideration & Possible Action:
1) Alderman West moved to approve Ordinance #19-16 – Authorizing the City of Morrison to Borrow Funds from the Public Water Supply Loan Program, seconded by Alderman Eizenga. On a roll call vote of 7 ayes (West, Tervelt, Bruckner, Deets, Eizenga, Mahaffey, Welding) and 1 nay (Zuidema), the motion carried.
2) Alderman West moved to refer city-initiated request for zoning text amendment to the Planning/Zoning Commission to consider recommendations for establishment of zoning classifications of cannabis business establishments, seconded by Alderman Mahaffey. On a roll call vote of 8 ayes (Eizenga, Mahaffey, Zuidema, Welding, West, Tervelt, Bruckner, Deets) and 0 nays, the motion carried.
Other Items for Consideration, Discussion & Information:
1) Chief Melton spoke with regard to the need for additional police officer staffing. He spoke about the increased calls for service and incident reports. Alderman West requested additional breakdown of the reasons for the calls.
2) Chief Melton requested council approval to seek funding through a USDA grant, which would assist with the purchase of an additional police vehicle. Council gave consensus to pursue.
3) Chief Melton and Sergeant Soenksen left the meeting at 8:11 p.m.
4) Representatives from Willett, Hoffmann & Associates presented 3 design plans for storm drainage for the Main Street project and requested Council to review and ask questions in advance of the next meeting. The project is still on schedule for 2020. Bids will be accepted shortly after the first of the year with bid opening in February.
With no additional business to discuss, Alderman Mahaffey moved to adjourn the meeting, seconded by Alderman Zuidema. Meeting adjourned at 8:32 p.m.
http://www.morrisonil.org/wp-content/uploads/2019/12/07-November-12.2019.pdf