City of Dixon City Council met January 21.
Here is the agenda as provided by the council:
1. Call to Order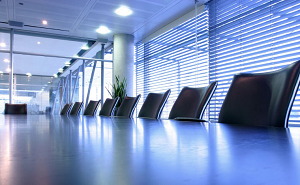 2. Roll Call
3. Pledge of Allegiance/Invocation
4. Election of Temporary Chairman Due to Absence of Mayor
5. Electronic participation in the meeting for Mayor Arellano
6. Work Session
7. Proclamation
8. Approval of Minutes
9. Approval of Total Labor and Outside Claims
10. Approval of Year to Date Financials
11. Department Reports
12. City Manager Report
13. Council Reports
a. Mayor Arellano
b. Councilman Considine
c. Councilman Marshall
d. Councilwoman Oros
e. Councilman Venier
14. Boards & Commissions Reports
a. Building Department Reports
b. Dixon Historical Preservation Commission Meeting Minutes
c. Airport Board Meeting Minutes
15. Visitors/Public Comment
16. Ordinances
a. Authorizing the Sale of Certain Personal Property – Duty Gun to Retired Officer
b. Ordinance Amending Title 3, Chapter 8 of the Dixon City Code for the Creation of a Residential Water Service Line Repair Program
17. Resolutions
a. Amending FY2019-2020 Budget – Public Safety Building Other Contractual
b. Amending Fy2019-2020 Budget – Police Postage & Dues
c. Amending FY2019-2020 Budget – Water Residential Water Service Line Program
d. Amending FY2019-2020 Budget – Airport Engineering
e. Appointment to the Airport Board – Nick Simmer
18. Motions
a. Discussion and possible approval of an agreement with Crawford Murphy & Tillly Inc. for construction phase services related to the Runway 12/30 Electrical Circuit Rehabilitation at the Dixon Municipal Airport.
b. Discussion and possible approval of an amendment for Easement for SGS Refrigeration.
19. Executive Session
a. To discuss sale of real property by the City pursuant to Section 2(c)(6) of the Open Meetings Act.
20. Adjournment
https://www.dixongov.com/index.php?option=com_docman&view=download&alias=2499-01-21-20-council-meeting-agenda-packet&Itemid=1085