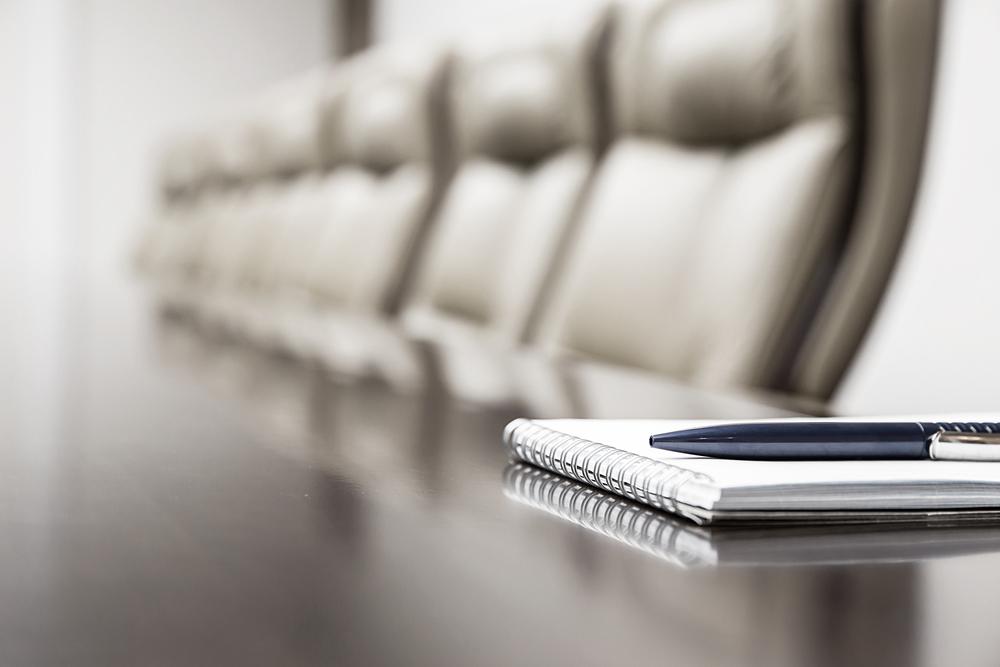 City of Byron Community Services Committee met Dec. 4.
Here is the minutes provided by the committee:
MEMBERS PRESENT: Chairman Alderman Mittzi Fulrath, Alderman Emily Gerdes, Alderman Mike Gyorkos, Alderman Zeke Hobbie
MEMBERS ABSENT: None
OTHERS PRESENT: Public Works Director Aaron Vincer, City Engineer Jason Stoll, Development Director Larry Hewitt, Mayor John Rickard, Police Chief Todd Murray, Byron Chamber of Commerce Director Sarah Downs, Kristen Diehl
Alderman Fulrath called the meeting to order at 5:30 pm.
1. PUBLIC COMMENT – None
2. APPROVAL OF MINUTES NOVEMBER 6, 2019: Alderman Hobbie motioned to approve the Community Services Committee meeting minutes of November 6, 2019, seconded by Alderman Gerdes. Motion passed.
3. WALNUT ST./N-TRAK – Engineer Stoll updated the committee on the project, and said that the binder was installed. The last few inches of asphalt and restoration work will be done in spring. He has drafted a letter to N-Trak (in Dropbox) that outlines the terms discussed previously regarding the suspension of work. It lists all of the issues with the project: Work was required to be completed by September 30, however, they worked until November 23; Project suspension until spring on both Walnut St. and the Edge-of-Town subdivision; Binder course paving was installed out-of-compliance with specifications related to ambient air temperatures; Workmanship issues with the compaction on the sewer laterals. In lieu of the city assessing fines of $750 per day, Engineer Stoll listed five terms: All work needs to be completed within 15 working days of the Notice to Proceed, which will be issued by the city no earlier than May 1, 2020; Any pavement failures on the binder course will be removed and replaced at no cost to the city; Any base failures that did not meet minimum compaction requirements will be removed and replaced at no cost to the City; Costs for re-mobilization, pavement cleaning, milling at temporary butt- joints/driveways, etc. shall be completed at no cost to the city; The contractor will post a maintenance bond at the time of final pay estimate approval for a term of three years. A calculation for the amount of the maintenance bond was also included: Year 1, $71,486.79 (20%); Year 2, $53,690.10 (15%); Year 3, $35,793.40 (10%). If there are no objections from Council, the letter will be sent as soon as tomorrow. All of these items were discussed with N-Trak representatives in the field, and none of the terms should be unexpected. A second payment to N-Trak will be made at the end of January.
3a. Engineer Stoll said that there is a 2019 Streets project Change Order #1 in Dropbox. These items were for additional work. The Roadway changes were on Walnut St. and the Edge-of-Town subdivision, and total $35,275.60. Water and sewer changes total $45,466.93. Total cost of change orders is $80,742.53. In addition, he expects to have Approximately $11,100 in change orders for work on Colfax Street. Next budget year, we will have $116,000 due to N-Trak for this year's uncompleted project.
4. MILL ROAD CROSSWALK/BIKE PATH EXTENSION – Director Vincer stated that this project will be looked at again in spring. Engineer Stoll suggested we look at grant projects to complete the bike path to the ShadowWood subdivision. Applications for the 2020 cycle will be due in Fall 2020. Alderman Gerdes suggested we begin discussing this at the next meeting.
5. PARKING LOT SIGNS – Clerk Huber included photographs on Dropbox of the two municipal parking lots, with suggestions on where the parking lot signs would be placed. There were questions at the last meeting regarding the need for double sided signs at the main entrances to the parking lots. The signs would be placed so that they are visible to traffic coming from both directions. Smaller signs would be placed on poles in the lot behind China King. One of the objectives of placing these signs is to let customers know that the new lot is available for public parking. Small directional signs with arrows indicating the entrance to the other municipal parking lot would also be placed on the poles between Aero and the Byron Museum. There are two quotes – one from Signs Now and one from Select- A-Sign. They are quoting the same size signs, but not quoting the same materials. Select- A-Sign is quoting aluminum signs similar to road signs, mounted on galvanized steel pipes. Signs Now is proposing an aluminum sign with a core in between, mounted on 2" square wood posts. One would have a different look than the other, and there is a significant price difference between the two. TIF funds will be used for the purchase of the signs. Alderman Gerdes motioned to recommend to Council for approval that we use Select-A-Sign for the parking lot signs, not to exceed a cost of $2,000. Seconded by Alderman Hobbie. Motion passed.
6. ENGIE-WATER TREATMENT PLANT – ENGIE will be putting together a report on how the water treatment plant can be more efficient. They will present their findings to TAS in January. Depending on the report, they will possibly present the information at the next committee and council meetings.
7. BYRONFEST APPROVAL - Chamber Director Sarah Downs asked Council to approve ByronFest dates (July 10, 11 and 12), as well as the possibility of an alternate layout to the festival. A packet of information is included in Dropbox. Two layouts are being presented – once the final layout is decided by the Steering Committee, they will return for final Council approval. Option 1 is the same layout as 2019. Option 2 moves the carnival to the opposite side of the festival. They do not have a contract with the Fire Department at this time. Director Downs stated that there is a 400 amp service at the corner of Walnut and 2nd Street that they were unable to access for the stage last year due to the carnival pushing the stage forward. Once they know if the second option is available for them to consider, the ByronFest layout committee will meet and take everything into consideration before making a final layout decision. Chief Murray stated that the carnival rides were placed in this area many years ago when the Fire Station was being built. Alderman Hobbie had concerns about children being in the same area where there is a concentration of bars. The Steering committee would take that into consideration, including placing fencing in front of these businesses. Chief Murray said the carnival closes at 11pm, and most people enter the bars at the close of the festival. Skinner has been the carnival vendor for many years. One of the biggest complaints mentioned in a survey taken after last year's festival, was the high cost of the carnival and the fact that they do not offer a wristband option. Director Downs has asked Skinner to provide this, but they have not. A second carnival vendor, All Around Amusements, is willing to provide several different wristband options as well as individual tickets. They will bring only three games, and their food vendors will abide by the ByronFest food vendor contract. They do background checks on all of their employees, as well as weekly drug checks. Engineer Stoll explained that in the past, the Fire Department has contracted with Skinner Amusements. This year, the Chamber is considering contracting the carnival themselves, with the intention of making one festival. There may potentially be some contention with the Fire Department. Alderman Hobbie motioned to recommend ByronFest dates and two layout options to Council. Motion seconded by Alderman Gerdes. Motion passed.
8. ALLEY VACATION REQUEST – Director Hewitt stated that we have received an Alley Vacation Request for a small section of east/west alley on the north side of the building at 113 E. 2nd St. That section of alley measures approximately 14' x 40'. The north/south alley at that location is already closed off. Alderman Gerdes motioned to recommend to Council to accept the Alley Vacation Request. Seconded by Alderman Gyorkos. Motion passed.
9. HEYDEN PROPERTY LOT SPLIT – Engineer Stoll reported that JTH Storage, LLC would like to split a lot in the Norup Subdivision off of Kysor Road. There are two buildings on the property (a shop and a self storage building). The request will need to go before ZBA since there are several variances that need to be approved. They hope to schedule a ZBA hearing in January.
10. PUBLIC WORKS UPDATE – Director Vincer reported that the EPA is potentially going to be requiring a lead service line inventory. Lead pipes were uncovered, and changed, recently on Walnut St. Replacement of the pipes in the older section of town would be costly. The mandate could possibly include replacement of pipes from the main to the home, which would also be the City's responsibility. • The EPA has also suggested we add phosphate to the water to help sequester iron. Because of our hard water, we have a higher level of iron. • Well #5 had a pump failure. Cost to rebuild was $50,000. • The Department is working on a couple of water main breaks (after a year with no water main breaks). • Director Vincer plans to do a rate study in the near future to determine if what we are charging is paying for what we are spending. Illinois Rural Water and Engineer Stoll will assist with the study. • Water loss percentage is currently in the teens so things are trending in the right direction. • TEST has upgraded some aeration at the sewer plant – two of the three bays are done. Sledge hauling numbers will be down. • The Department is looking for new ways to generate income, and at the Headworks building, they are able to allow companies to wash the insides of their trucks. We may also be able to use the bacteria from food waste at the sewer plant. • The street sweeper was working for a very short time, but is down again. Even after a $2,000 repair, it only ran for two days. A replacement sweeper costs $175,000-$250,000. This is a piece of equipment we need in order to prevent the street debris from entering the storm sewers. The current sweeper has no trade in or sale value.
11. EXECUTIVE SESSION (Section)(c)(21)-Review and Approval of Closed Meeting Minutes. No Executive Session.
12. Alderman Fulrath adjourned the meeting at 6:29 pm. The next regular meeting is January 8, 2019, at 5:30 pm.
https://www.cityofbyron.com/vertical/sites/%7B67304C08-5FC3-4329-8F07-4786D33EE040%7D/uploads/12-4-19_CSC_Minutes-Approved.pdf