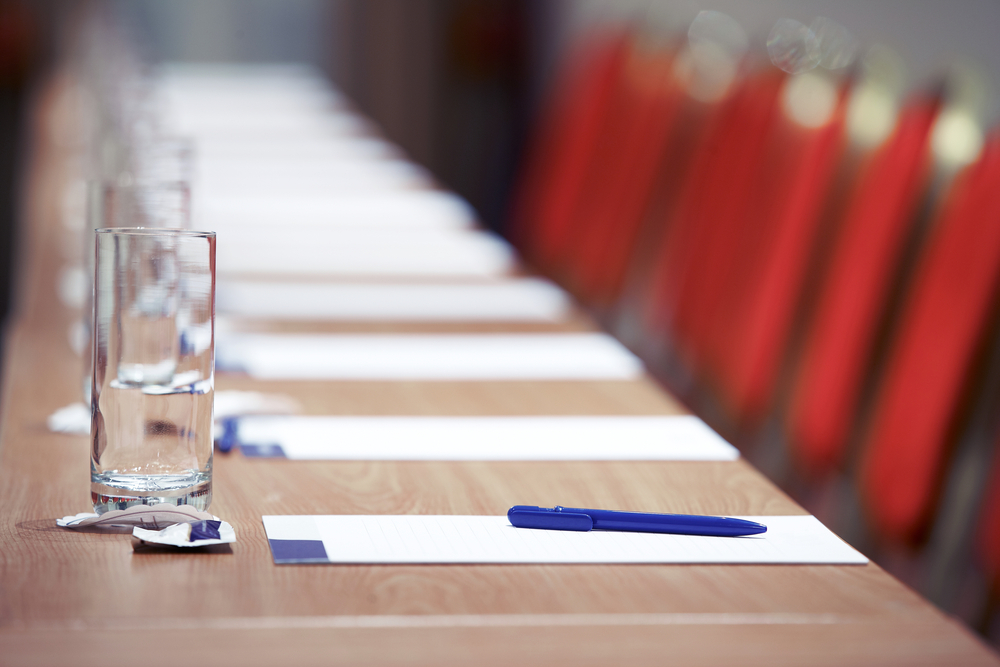 Ogle County Facilities Committee met Feb. 11.
Here is the minutes provided by the committee:
1. Call Meeting to Order: Chairman Typer called the meeting to order at 1:00 p.m. Present: Fox, Griffin, Kenney, McLester, Reising and Sulser. Others: Sheriff Brian VanVickle.
2. Approval of Minutes – January 14, 2020: Motion by Kenney to approve the minutes as presented, 2nd by Fox. Motion carried.
3. Public Comment: None
4. Project Status Report
 Tree Trimming of Courthouse (12/19): Tree was cut down last week along with trimming of the Pine tree, they will be back to trim some more trees.
 Judicial Center 1st Floor Drinking Fountain (10/19): Quote was received.
 Slip & Fall Training (9/19): None
 Water Leak at EOC (9/19): Maintenance has patched the drywall and the leak will be dealt with this spring.
 Move Iron Mike (started 10/18 – to be completed 6/19/work moved to 9/20) – None
 Tuck Point Repair (start 1/19 – plan complete 6/19): Maintenance has reached out to individuals who handle plaster, just waiting for prices.
 EOC Generator (start 4/2019 – to be completed 6/2019): Waiting on permit for the enclosure.
 Focus House Sidewalks (start 4/2019 – to be completed 5/2019): None
 Communication Tower Extension (plan complete 6/19): Will be brought back next month.
 Weld Park Electric Upgrade (start 4/2019 – to be completed 6/2019): Scout project first week of April and will need electricity.
 Judicial Center Lighting (1/20): Will do as they go out.
 Courthouse – lights out – Treasurer's Office (1/20): Completed
 Skylight – EOC (1/20): None
 Courthouse – lights out – 3rd Floor Lobby (1/20): Will check into.
5. LRP/IT Update: Griffin stated the project is about 50% completed, moving along well. They have taken some of the plastic off the front of building. Typer asked what we will be doing with the old jail; Griffin stated it has not been determined yet. They do have some estimates for renovation and demolishing.
6. Old Business
 Budget Performance Report: VanVickle informed everyone that he is concerned with the electrical bills; he will look to find out why it is so high.
7. New Business
 Introduction of New Problems/Projects: VanVickle stated they have used more salt this winter compared to last season. Judicial Center heating system started leaking and they were able to catch it before it was a mess. Typer questioned the drinking fountain status. VanVickle does not want to do anything that is not in the budget without Committee consideration. VanVickle stated Verizon is still waiting on some issues with the old tower and once they move off, it will be demolished.
 Procedure for Maintenance Requests: VanVickle and GIS Technician Heitkamp have been working on a digital solution for the maintenance requests. There is a link on the Employee webpage and it is easy to use. Typer would like to see a demonstration of it next month.
8. Approval of Bills
 Credit Card Billing: None
 Department Billing: Motion by Kenney that the department billing has been reviewed, 2nd by Reising. Motion carried. Total: $51,246.82
9. Closed Session: None
10. Adjournment: With no further business, Chairman Typer adjourned the meeting. Time: 1:32 p.m.
https://www.oglecounty.org/document_center/County%20Board/Committees/County%20Facilities/2020/County%20Facilities%20Minutes%20February.pdf